| | | |
| --- | --- | --- |
| | RAGE EXPO 2011 | |
On the first of October I made my annual pilgrimage to the Rage Expo -
Playground of all that is new in the Computer, Gaming and Technology Industries.
Accompanied by my friend Michael Scanlen and our dedicated wives,
I worked my way around the crowded Coca-Cola Dome trying to get a taste
of the best that the computer industry has to offer.
Please enjoy some of the photos that I took of items of interest at the Expo.
Racing games offered some very decent kit.
The coolest Flight simulator console I've ever seen.
Deus Ex simply cannot be played on a small screen.
10 points for the ATI Eyefinity 6
Another acceptable way to play Deus Ex.
ASUS eye candy.
3D gaming - The next big thing.
One for the ladies
Serious overclockers.
When only liquid nitrogen will cool that puppy down.
More Eye Candy
Over 2000 gamers participated in the country's premier PC LAN event.
The Tech hungry hoards were difficult fight your way through.
And of course - Lets not forget the Booth Babes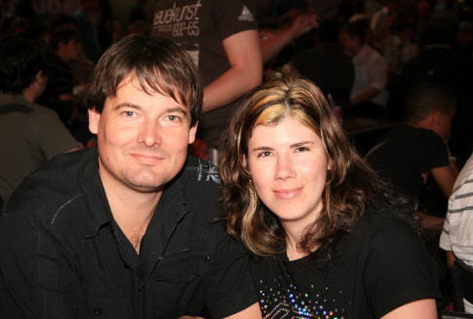 Thank you for viewing my site
and thanks again to the Scanlen Clan
for hosting us over the weekend.