Here you will find a repository of computer projects that I have built
as well as items that are of interest to me.
Please feel free to browse
and remember to return for updates on future projects.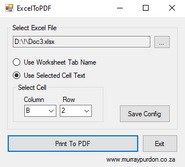 Recently I was asked by my brother to create a program that would automate the tedious task of printing individual Excel worksheets to PDF - from a single Excel Workbook.
It seemed to me that this would be useful to people involved in project management, finance and many other industries. Simple as it is, it reduces a time consuming task to a few mouse clicks.
Please take a look and Download if you think you may find it useful.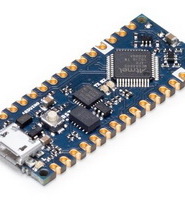 In order to build my Custom Home Automation System,
I needed to find a Controller that would allow my software to interact with the real world.
I found this in the Arduino Micro Controller.
If you are a software enthusiast looking for a similar solution,
then take a look inside and copy whatever you may find useful.
All software is free to copy for non-commercial purposes.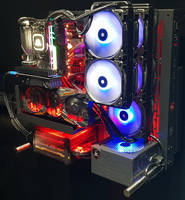 Everyone has to have a hobby. A creative outlet.
Some people restore automobiles. Some people carve sculptures.
I build computers.
Not just any computers. Enthusiast level computers.
Join me for a quick pictorial of my recent upgrades.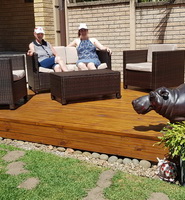 After a few years of my wife insisting on a deck on which to sit outdoors, I finally relented.
I was informed that I agreed with the fact that we needed a place to sit outside to enjoy the summer days and the warm evenings.
As Christmas was approaching, it seemed like the right time.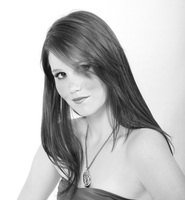 Somewhere along the winding path of my life I began to develop an interest in photography.
I cannot remember exactly when it was or how it started
but over the years it developed from a curiosity into a creative outlet.
As I look back over the years, I welcome you to join me for a stroll down memory lane.
Let me introduce you to some of the lovely models that have made this path the pleasure it has been.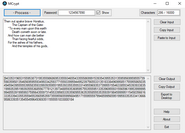 Writing software has always been a favourite pastime of mine.
Usually the Apps that I write are purpose made for myself or for friends with specific needs.
This time was different however.
I wanted to make a text encryption program for my own use, but I wished to write it with the general public in mind and then make it downloadable and free to use.
So please take a look at my text encryption App and feel free to download it if it might be useful to you.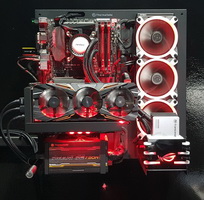 After 4 years of using my Plexi Rig I decided that it was time for a change.
I rebuilt and upgraded my PC to something completely different and more in line with modding trends.
I decided on a liquid cooled, all solid state, red lit Rig built onto a Thermaltake P3 chassis.
This completes the lengthy project that began with the desk rebuild seen below.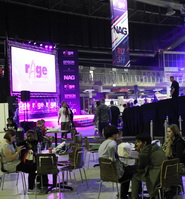 With air tickets and accommodation already purchased for Rage 2019, I find that I still have not posted photos from Rage 2018.
Rather late than never - I post a few of my favourite photos from the day with a thought or two thrown in.
Please enjoy this brief pictorial of my day spent at Rage 2018 with my wife Heather and friend Gary Swartz.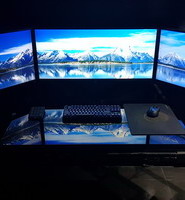 Every few years I like to rebuild and re-configure my computer desk.
Sometimes to accommodate new hardware and sometimes because I feel like a change.
In short, I feel that even though this desk is far less complicated than previous renditions,
it is my best effort yet.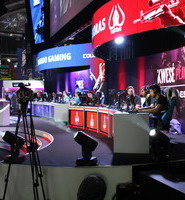 After missing a couple of years I decided that it was imperitive that I attend the 2017 Rage Expo.
Accompanied by my dedicated wife as well as fellow tech enthusiast, Gary Swartz,
I made my way to the Coca-Cola Dome in Midrand, Johannesburg.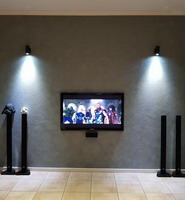 One night my wife and I were throwing a few ideas around regarding the TV wall in our new lounge.
We wanted something that was a little neater and more refined.
I present a brief pictorial of what pursued.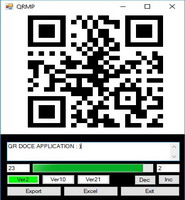 One day while sitting at the office I noticed a QR Code on the side of a product box.
For the first time ever I decided to take a closer look at it.
I became interested in understanding the format of the code.
That moment of curiosity launched me on a 3 month quest to understand and replicate the code by means of my own software.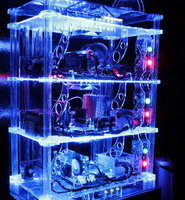 The time had come to build a new PC. Fourth Gen i7 was the order of the day.
But there had to be more this time.
I had always wanted to build a Case Mod and this seemed like the right time.
Taking this project from pencil sketch ideas to completed project has been a demanding yet satisfying experience.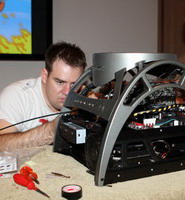 After much badgering and ridiculing from Mark Smith and myself,
my friend Gary Swartz relented to build himself a new PC.
Gary doesn't often build up new PCs for himself.
But he doesn't have to,
because when he does it, he does it right.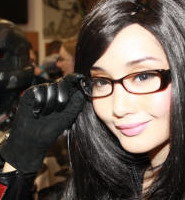 The flood of intellectual and technical advancement in the last 10 years has brought about a new social age and a new social category.
The age of the Geek.
A rapidly growing selection of people who remove themselves from the waning norms of an outdated social structure.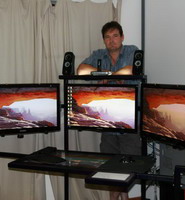 For reasons I find hard to explain, I decided that my monitor configuration was due for an upgrade.
My previous desk was built to suit the monitors that I had at the time.
Although it served me well, I always wanted a symmetrical configuration.
Additionally, I wanted as much monitor real estate as was possible.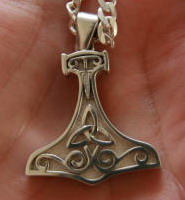 This pendant was made for me by a local manufacturing jeweller.
It is the symbol of my true heritage.
The Northen European people, from whom I originate.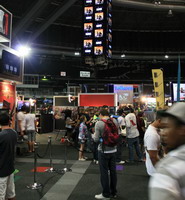 On the first of October I made my annual pilgrimage to the Rage Expo -
Playground of all that is new in the Computer, Gaming and Technology industries.
Accompanied by my dedicated wife,
I worked my way around the crowded Coca-Cola Dome trying to get a taste of the best that the computer industry has to offer.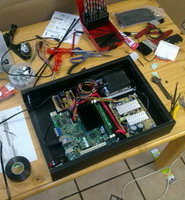 Out of the need for another computer related project to amuse myself with, I decided that my bedroom was in need of a PC.
It was build into the headboard of my bed and had a few fairly basic functions:
Operate as an alarm clock.
Allow the control of the bedside and bedroom lights.
Produce coloured lighting for setting the mood in the room.
After what has been months of "on and off" work, I am very pleased to have finally completed my Touch Screen project.
The purpose of this endeavour was to have a user friendly touch interface containing several applications that would be useful in the kitchen and living area.
What started as a simple idea has grown to over 15200 lines of Visual Basic code.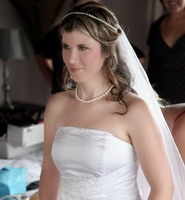 On April 2nd 2011 Heather Mary Norris and I were married at Cintsa.
Thank you to all who shared our special day with us.
Please enjoy this selection of photographs from our wedding.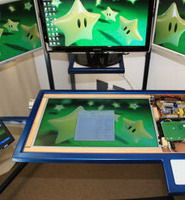 While searching for a new DIY project, I decided that it would be a nice idea to install an LCD monitor into the desk top of my computer desk.
I am very pleased with the results.
I have again added something to my computer that you are not likely to find anywhere else.
Heather Norris, soon to be Heather Purdon, and I went on holiday in November. We spent a brilliant week visiting Knysna, Sedgefield, Plettenberg Bay, George, Mossel Bay, the Cango Caves, Jeffery's Bay and many other places.
Please enjoy a selection of photographs from our holiday.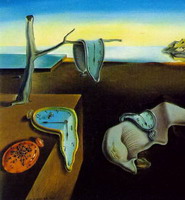 Time Dilation is a subject that has fascinated me for years.
For those not familiar with it, it can be a real mind bender to grasp.
But once understood, it changes our understanding of the world around us.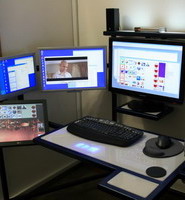 I got the idea into my head to build a new and different computer desk.
Something unique that no one else had.
Something that was both visually appealing and easy to work with.
So began a long road from simple pencil sketch drawings to the desk you see here now.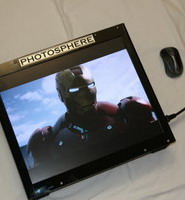 My ongoing desire to build interesting computer projects led me to construct what I loosely refer to as my Tablet PC.
For some time I have wanted to build a portable PC using the Mini-ITX form factor.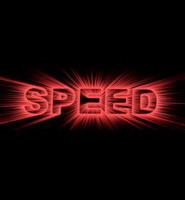 Ever wondered what the fastest speed that you have ever traveled is?
Well. believe it or not, these speeds are meaningless in comparison to the speed that you are travelling right now.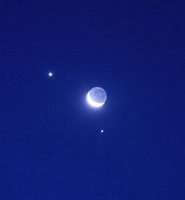 Anybody who looked up at the night sky on 1 December 2008 might have said "Wow, look at the moon".
But how many actually realized what they were looking at?
The two bright stars near to the moon were actually the planets Venus and Jupiter.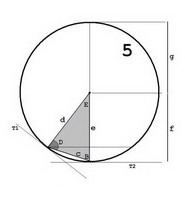 As part of my job, I have to know the capacities of large water storage reservoirs.
These are terribly difficult to measure due to their size.
So I decided to make my life easier by using Trigonometry and a little Visual Basic.
And of course solving a little mathematical problem is always fun.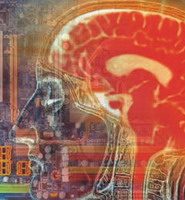 While reading last months copy of the leading computer magazine - PC Format - I came across a short article on mimicking the human brain.
This led me to ask the question - is the human brain really that powerful in terms of processing power?
Web site design and photography are © Copyright 2006, Murray Purdon.
All content appearing on this site is the exclusive property of Murray Purdon and is protected under International Copyright laws.
No images or content is within Public Domain.